Join Jason, Patrick and Malik as we natter about the classic 1986 sword and sorcery fantasy action extravaganza, Highlander! Featuring...
CONNOR MCCLEOD, born in 1518 in Glenfinnan...not France...definitely definitely not France.


JUAN SANCHEZ VILLALOBOS RAMERIZ, the "effeminate" Egyptian Spaniard who doesn't like Scottish food...played by Sean Connery.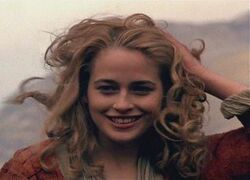 HEATHER MCCLEOD nee MACDONALD, Connor's second wife who's a tad more groovy with the whole "possessed by Lucifer" thing.
BRENDA WYATT, NYPD's resident metallurgist who is willing to overlook a decapitation or two if it means she can do the no pants dance with a guy with a severe abdominal wound.
THE KURGAN, the strongest of the immortals, not quite a people person. Bit of an introvert.