Join Guillermo, Jason, Sion and Gary as we discuss Netflix's autism spectrum family melodramedy "Atypical", featuring: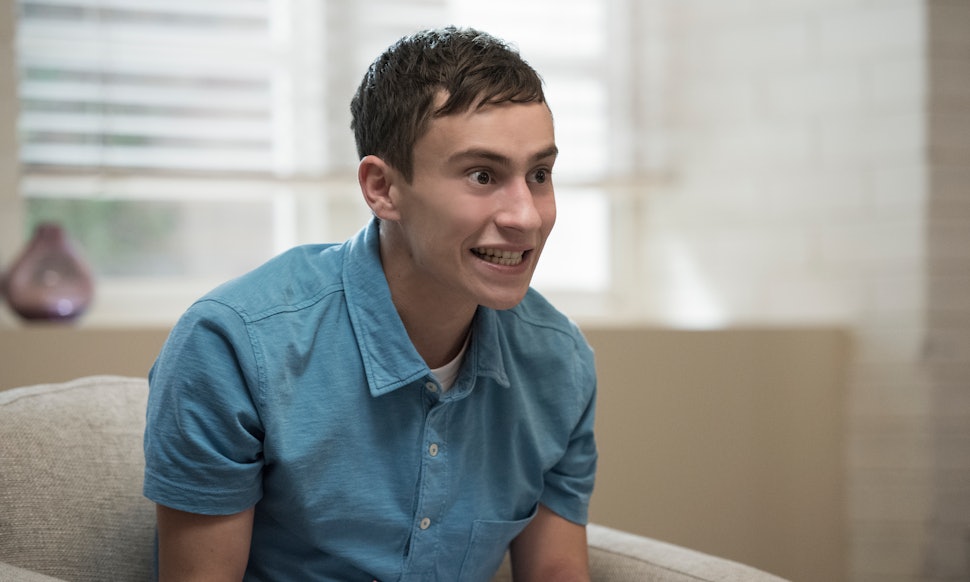 SAM, whose turn ons include thinking about sex and thinking about penguins. Mostly penguins.
DOUG, who clearly didn't think through the ramifications of making one poor choice in your life when everyone you love is an obssessive-compulsive repressed rage-a-holic emotional sadist.
ELSA, who is played by Jennifer Jason Leigh and is therefore perfect and that's all you need to know and can we PLEASE talk about something else like for example what a complete a-hole Doug was to her a decade and a frickin' half ago already.
ZAHID, Sam's coworker and one-man #MeToo class action lawsuit waiting to happen.
CASEY, who loves her brother, but can't think about anything but running, running away, running anywhere, running all the way to the EFF...BEEE...EYE. Okay, maybe just college instead of the FBI.
AND JULIA, who proves that no matter how neuro-typical you are, none of us is more than one chocolate covered strawberry away from blowing up our lives and shopping for a TV in our pajamas in the middle of the night.
Thank you for supporting the Natter Cast and thanks as always to The Distance for our opening music: Caffeinated Woman!